R.L. PASCHAL High School

2017 50th INVITATION
PAY $40.00 PER PERSON,
GET TWO-NIGHTS of EVENTS!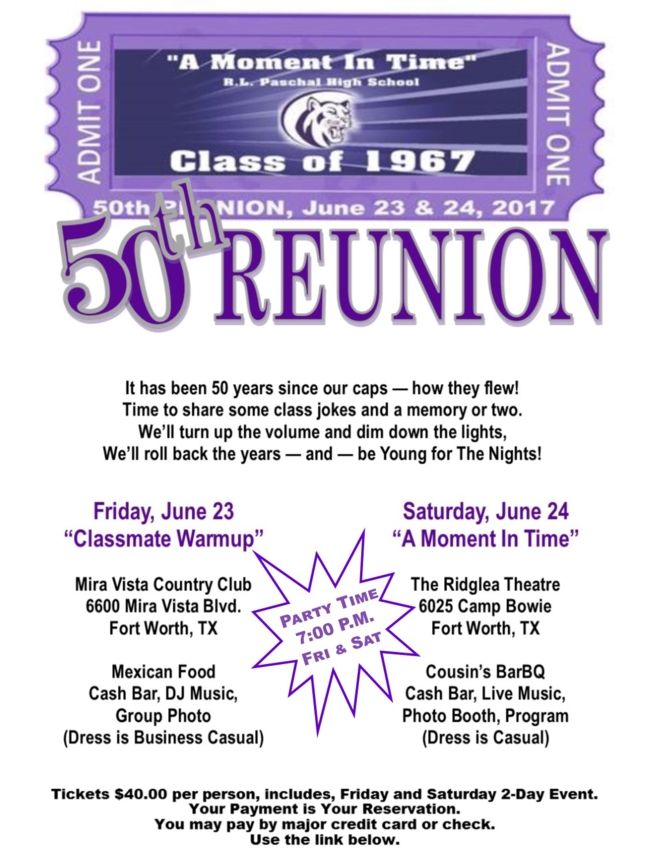 (More Details Below)

We're Rolling Out the Red Carpet for YOU!

Friday, June 23
Mira Vista Country Club
6600 Mira Vista Blvd.
THE "WARM UP" NIGHT! This is the time to get reacquainted with your long-ago friends and to make new ones. The setting is elegant but laid back, with a few surprises up our sleeves to set the tone. We'll provide extra-large-lettered name tags to benefit all of us and entertainment to be sure we all get plenty of laughs and enjoy an incredible evening! By the time the evening ends, we promise you will be anxious to return for the Saturday Night Event!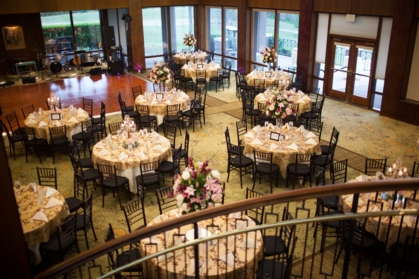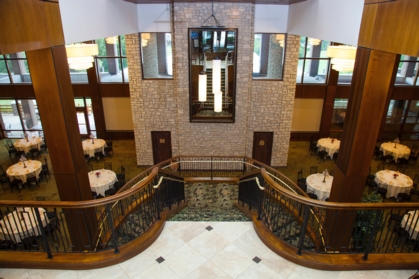 Saturday, June 24
The Ridglea Theatre
6025 Camp Bowie
NOSTALGIA! NOSTALGIA! A Red Carpet Experience! Yes, we know this is Heights Territory, but we'll be "Painting the Tower Purple." The Ridglea Theatre is a historic venue with a modern touch. "Back in the day," we all saw the blockbusters here, including, "the Graduate," "Cool Hand Luke," "Valley of the Dolls" -- are we bringing back a few fond memories?! The lobby has been restored to its past glory, including the concession stand (which we will stock with milk duds and buttered popcorn). Tables have replaced the stadium seating on the ground floor -- along with room for a dance floor. And, of course, the stage presents the obvious location for a live band and the large movie screen for visual displays -- you never know who might show up on the "Big Screen"! You don't want to miss this event!